Various sale emails and email heroes
The email heroes for Rugs USA generally relate to either a site sale, a specific style story, or a theme. These sales usually last for 3-4 days. I designed layouts for the email heroes that can be used for any of the sales planned by the marketing team.
To relate the emails to the broader site sale that they are a part of, and be cohesive, they use the same graphic treatments and type lockups. Use of UGC photography is part of the branding strategy. I standardized the minimum font size for emails so that the copy is legible on mobile devices. Type lockups and headlines use Raleway. Roboto is used for body copy for easy readability. These are the brand fonts.
I created 9 modular email templates. Modules within those templates can be interchanged depending on messaging.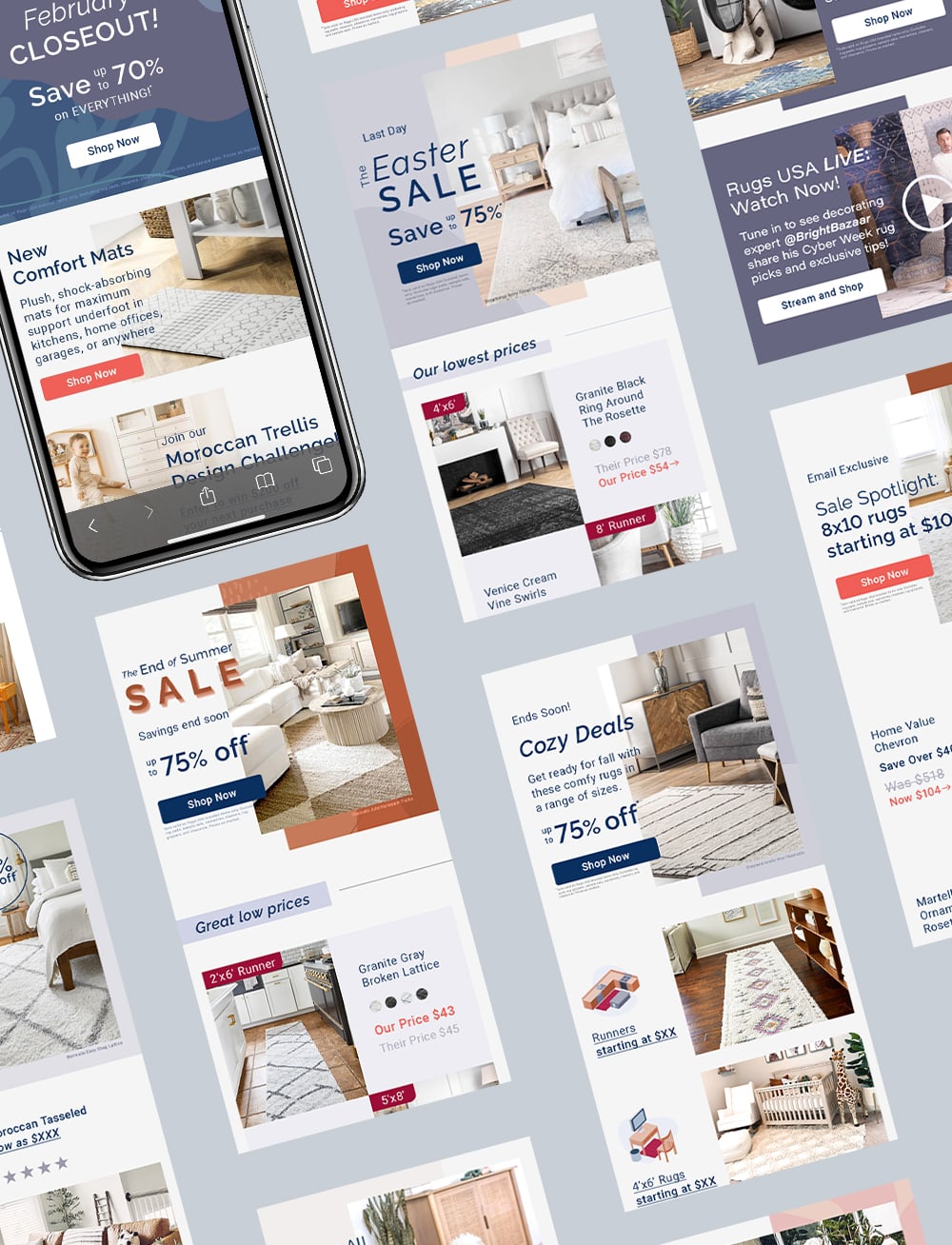 Designers' Picks email series
These were part of an email series that highlighted 5 interior designers. The objectives were to encourage customer entry to the design consultation giveaway, and feature the designers' favorite SKUs to allow customers to shop curated assortments. Each email highlights one designer, links to their collection, and includes a banner that shows all of the designers in the series.
Editorial Stories
These emails were planned and designed to highlight trends and blog stories and to be more editorial
2022 January Blowout Campaign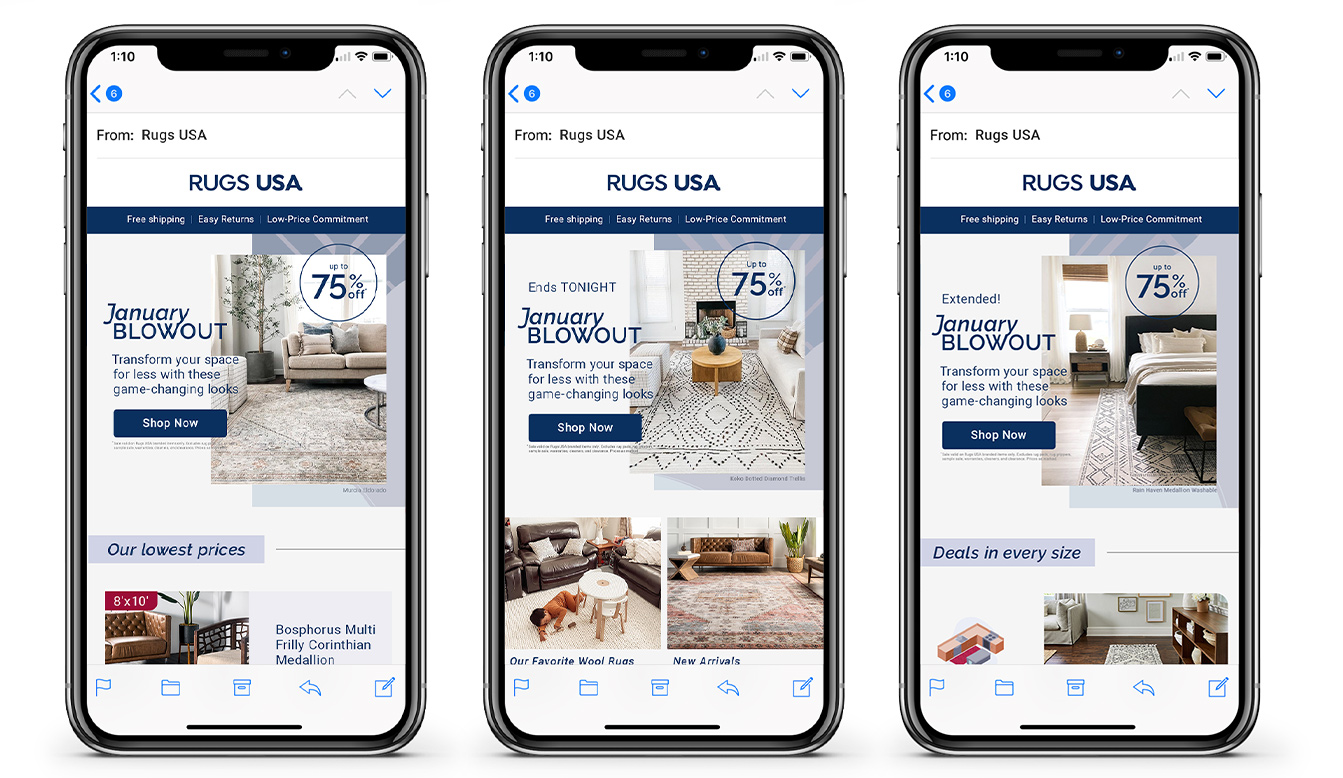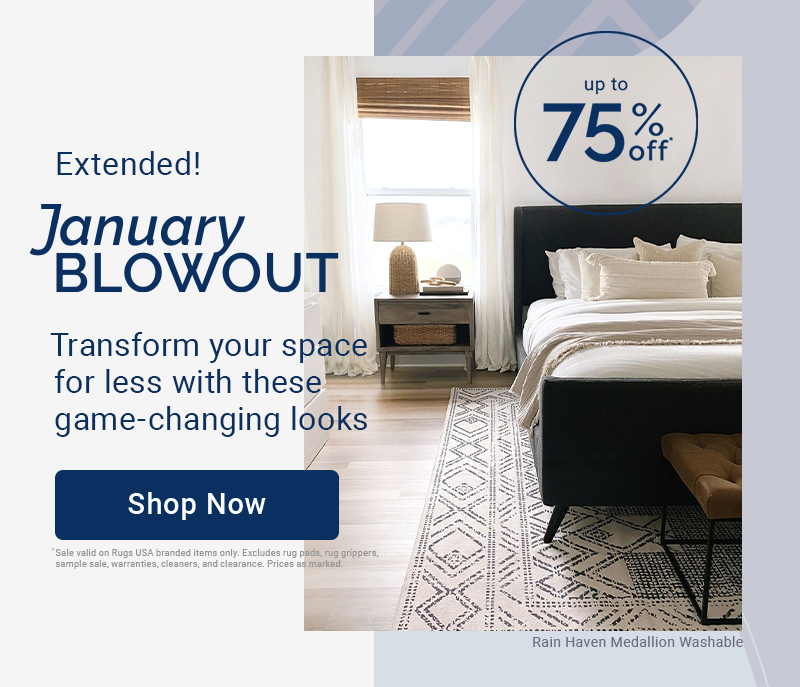 2021 Prep for Summer Sale Campaign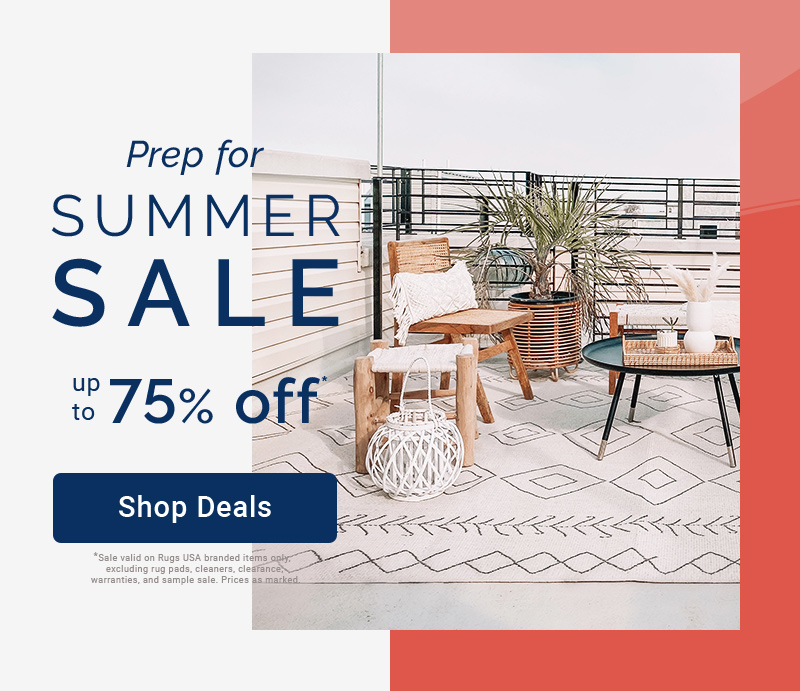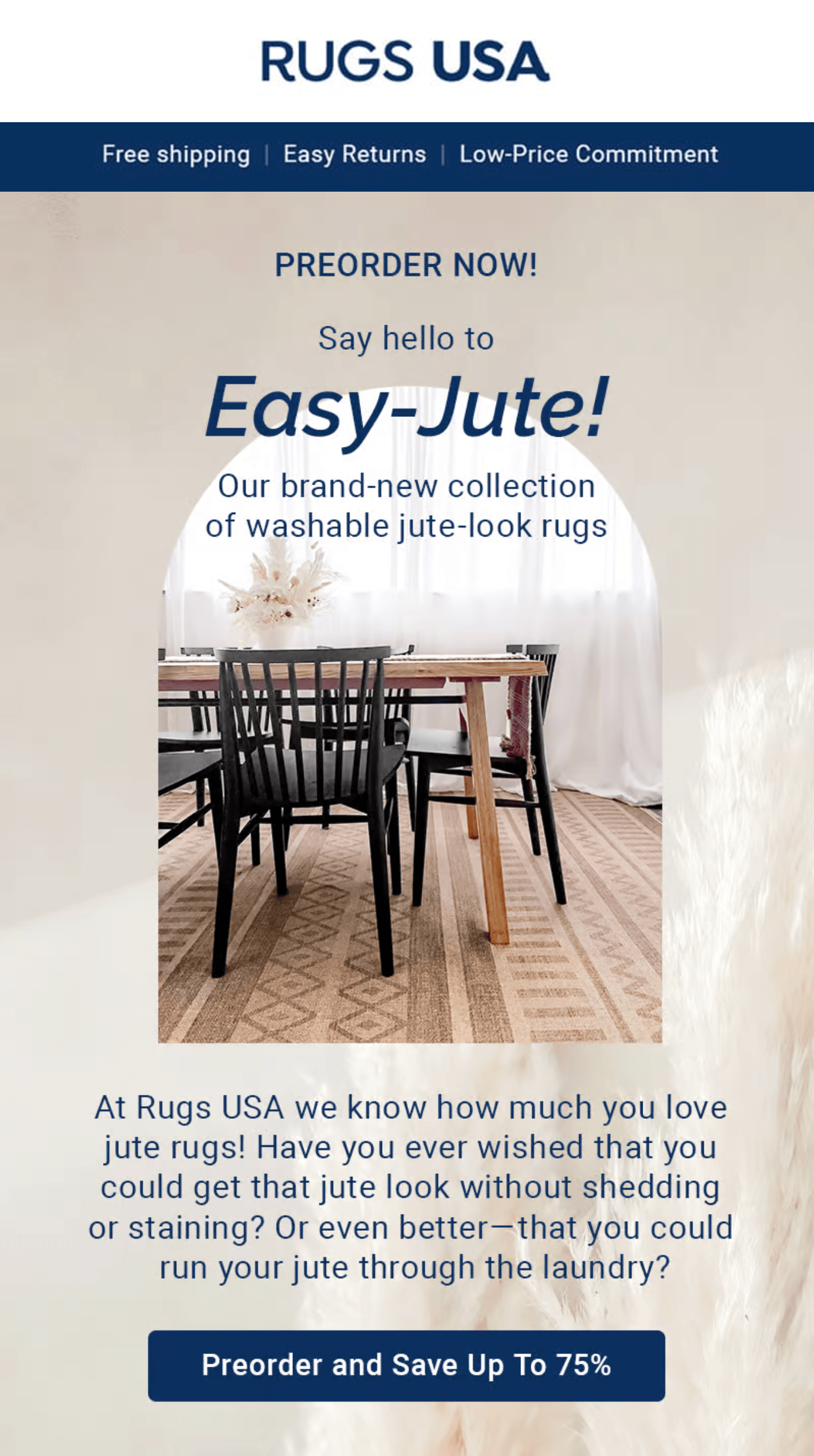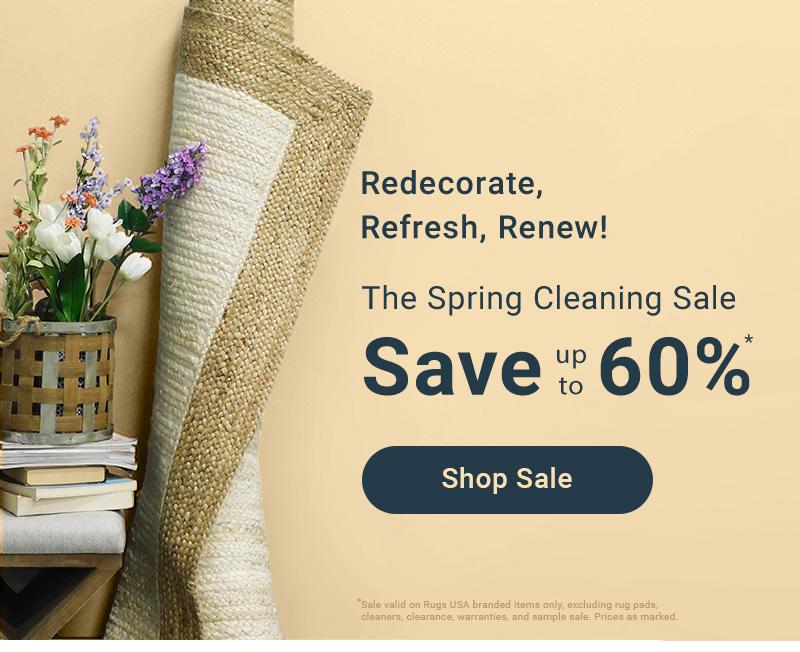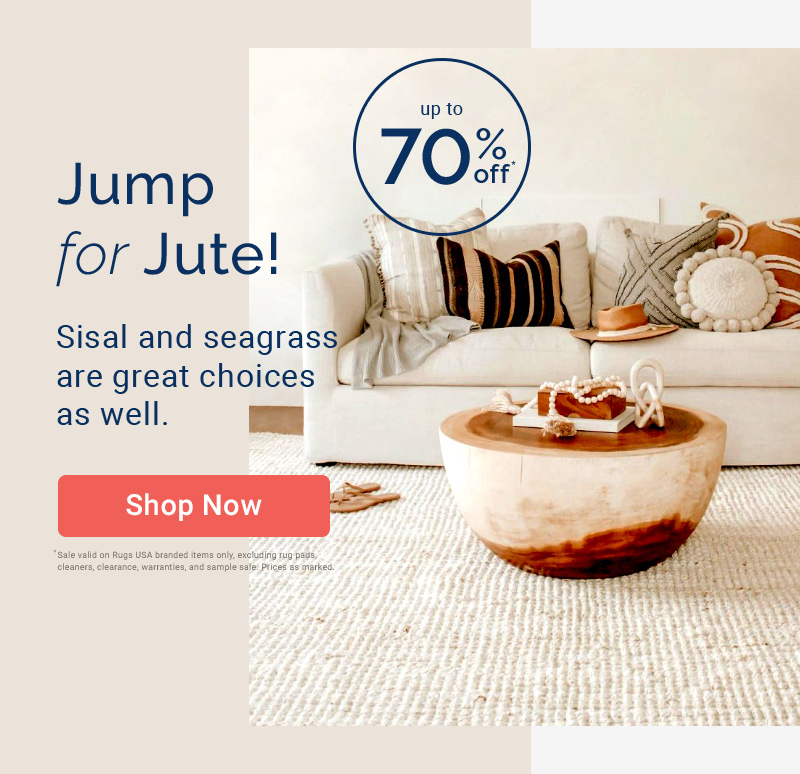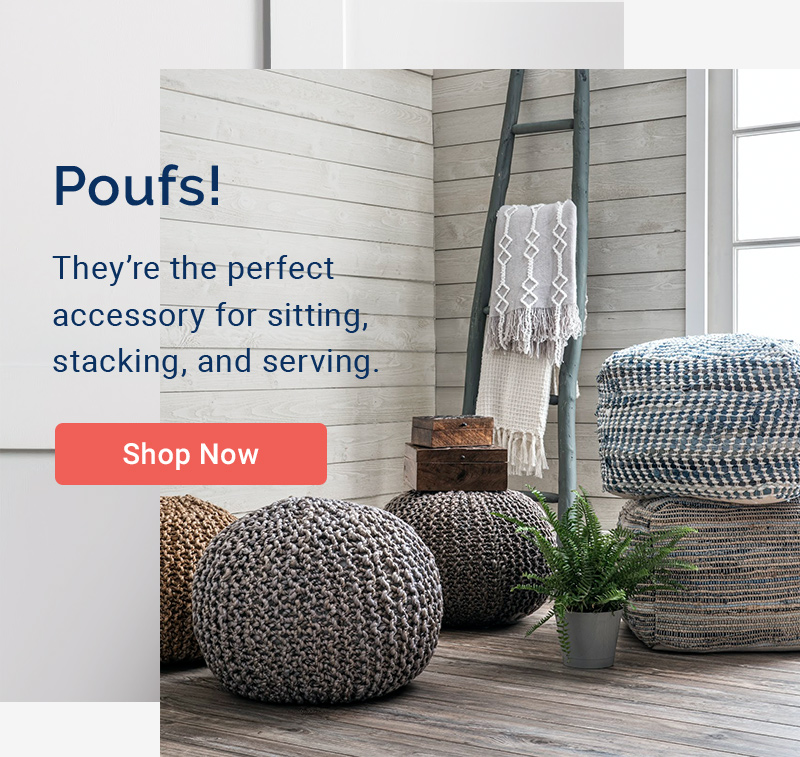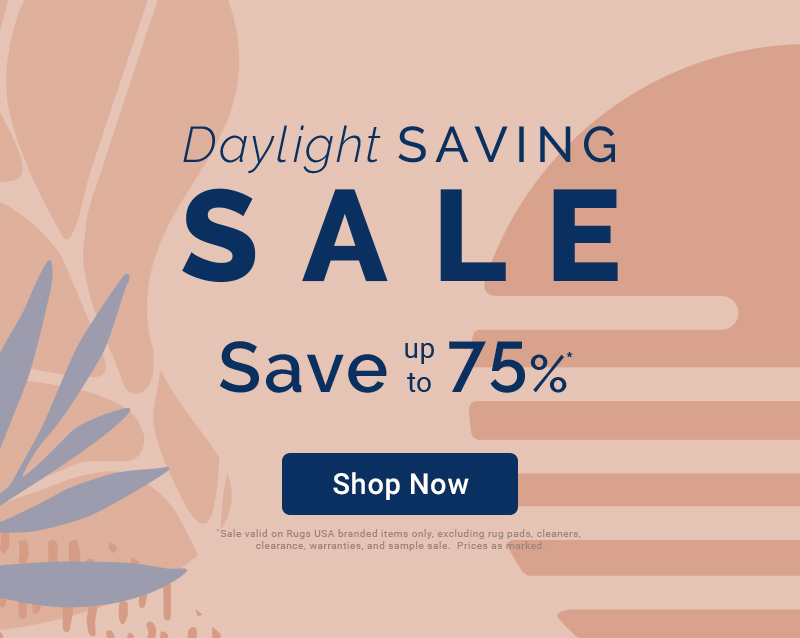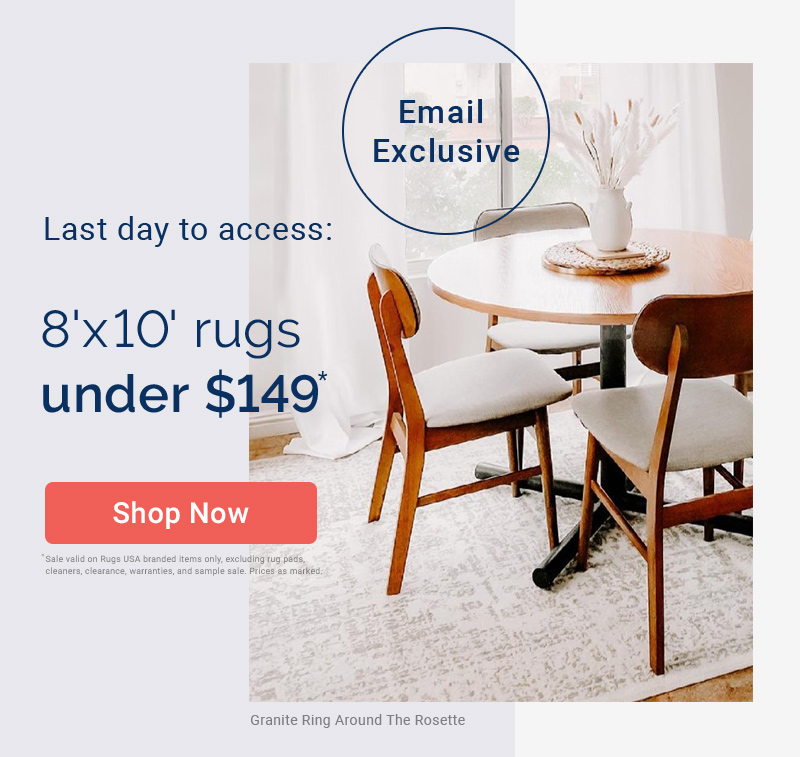 ---
Instagram stories
Stories relating to a Neutrals sale running on the eCommerce website. Working with limited product photography options at the time, I chose to use complimentary neutral stock photography behind the primary imagery of the rug to elevate the design.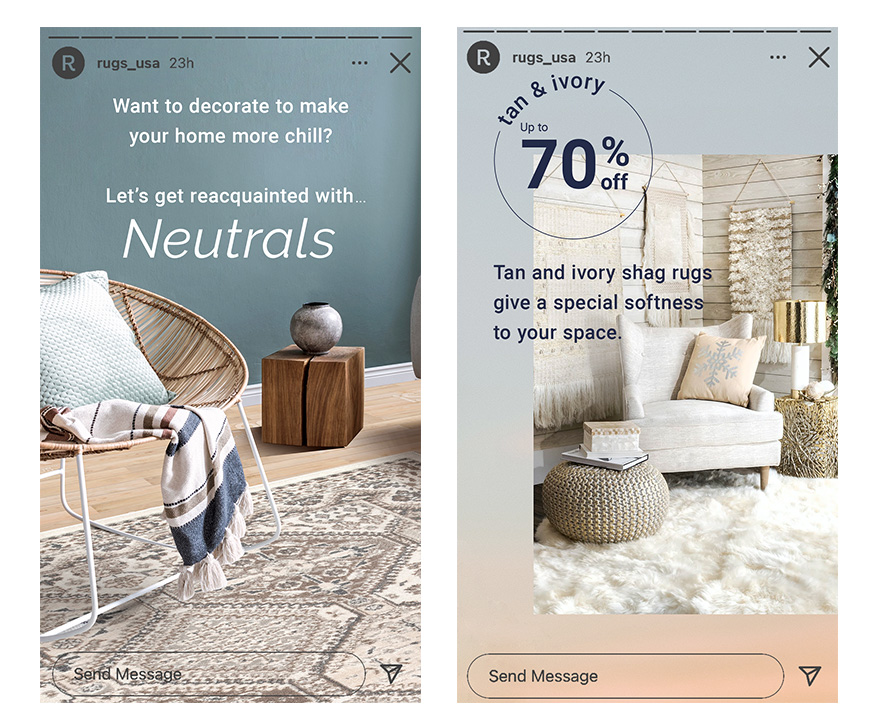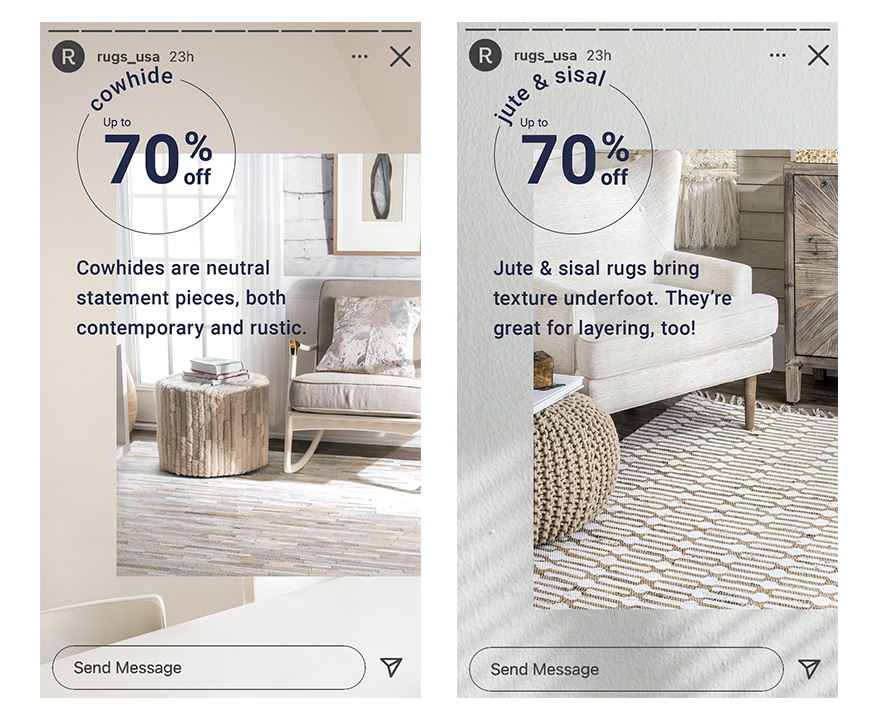 A story relating to a summer sale (2019)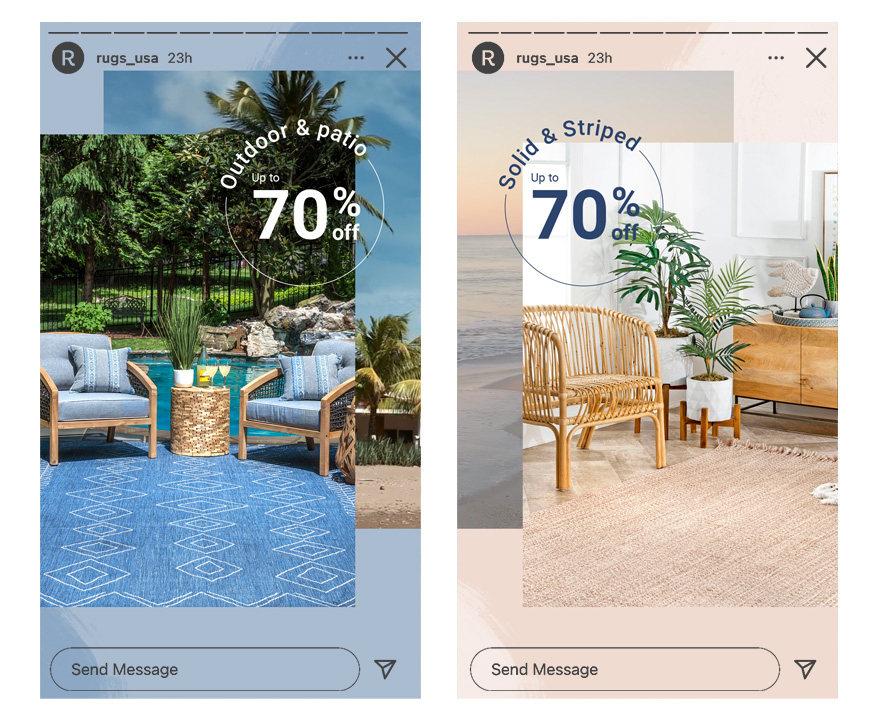 Stories relating to specific collections.
I extended the product photography upward for the 2 stories below to allow for more space for copy.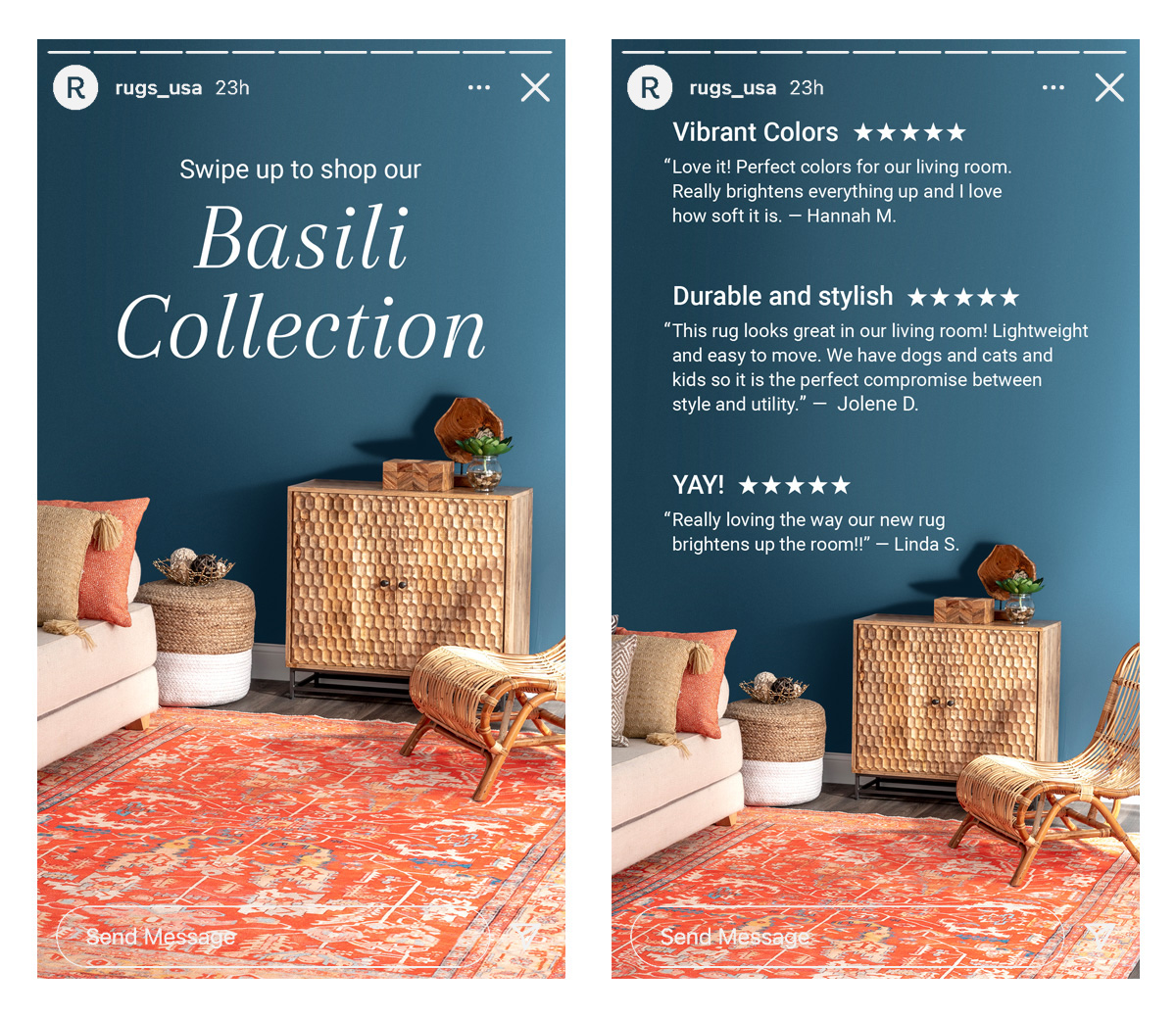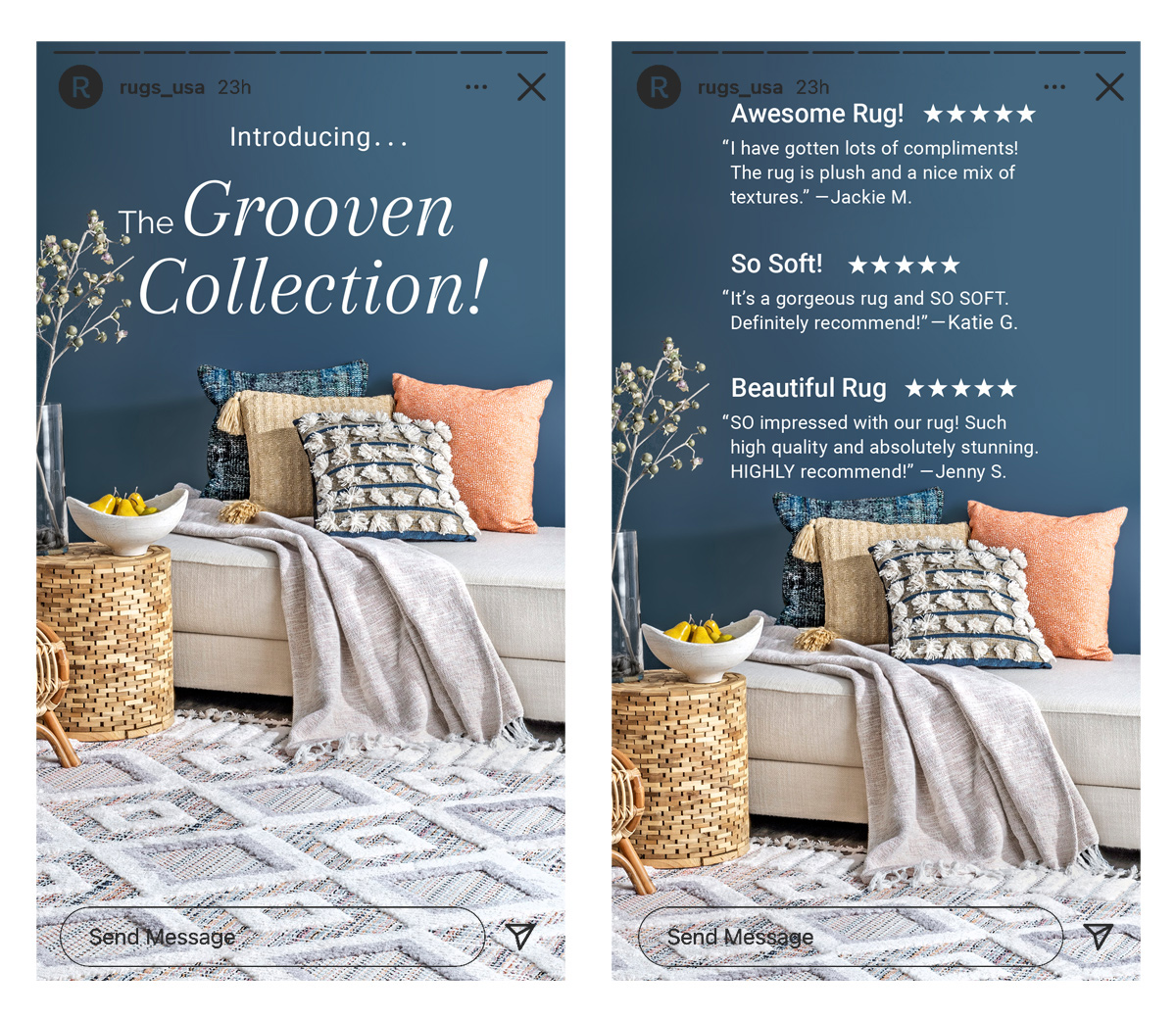 Instagram highlight icons
Created to be inline with the overall update in branding for Rugs USA.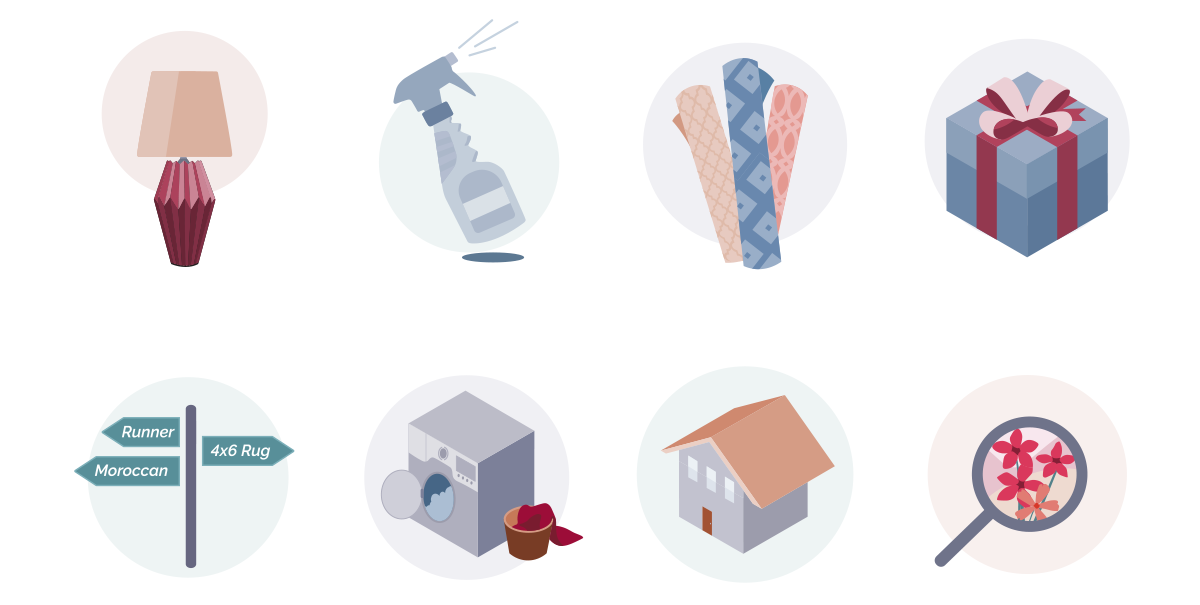 Categories include:
Lighting
Cleaning/Care guides
Rug style tips
Gift guide
Floor tour series
Washable rugs
Home stories
Inspiration
---
Animation — created for the Rugs USA Instagram account. Part of a series of animations to promote the collection of washable rugs
Process & tools used
Hand drawn frame animation
Adobe Photoshop
Adobe Illustrator