Homepage Heroes
Select Homepage heroes designed for eCommerce sales. Each of these sales has corresponding email assets, some of which are represented below. All creative for the HP hero has desktop and mobile versions.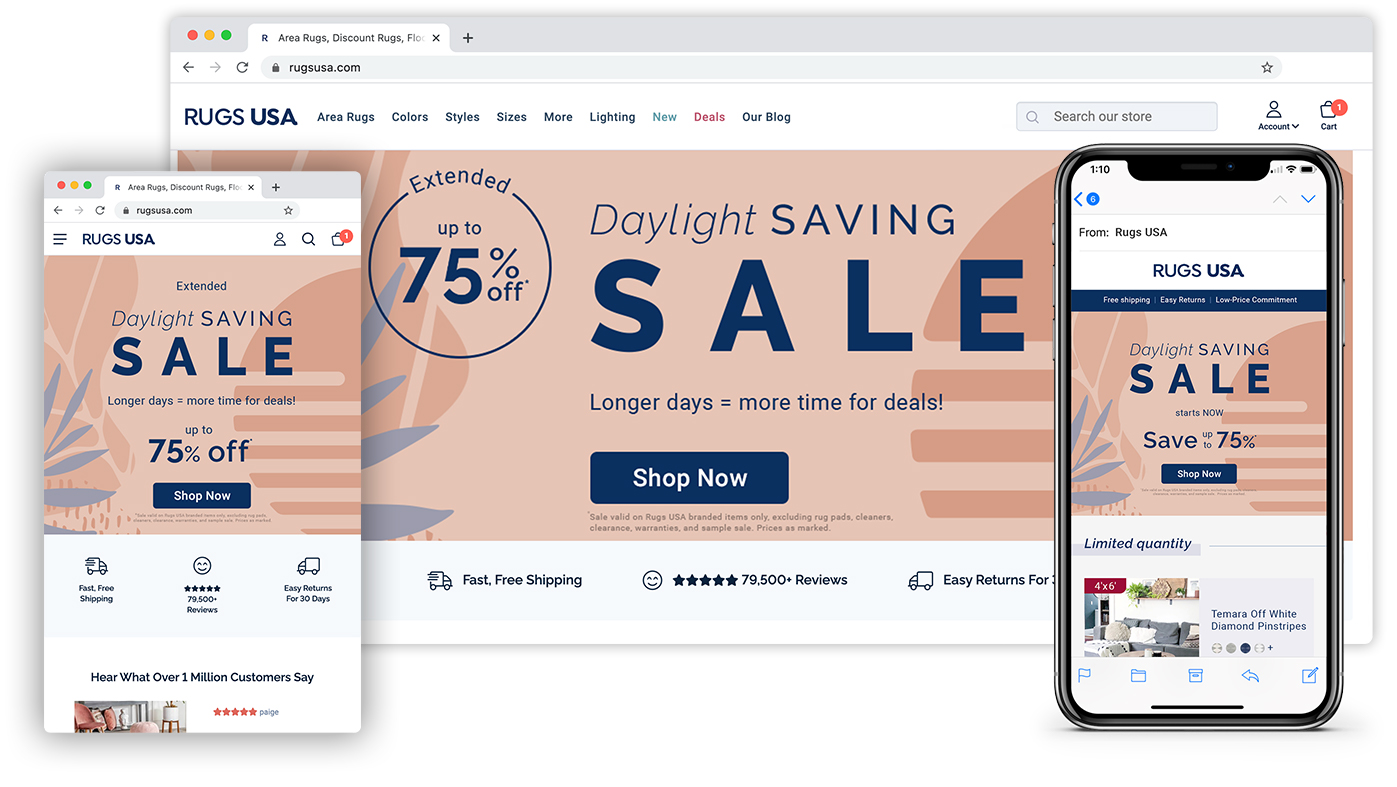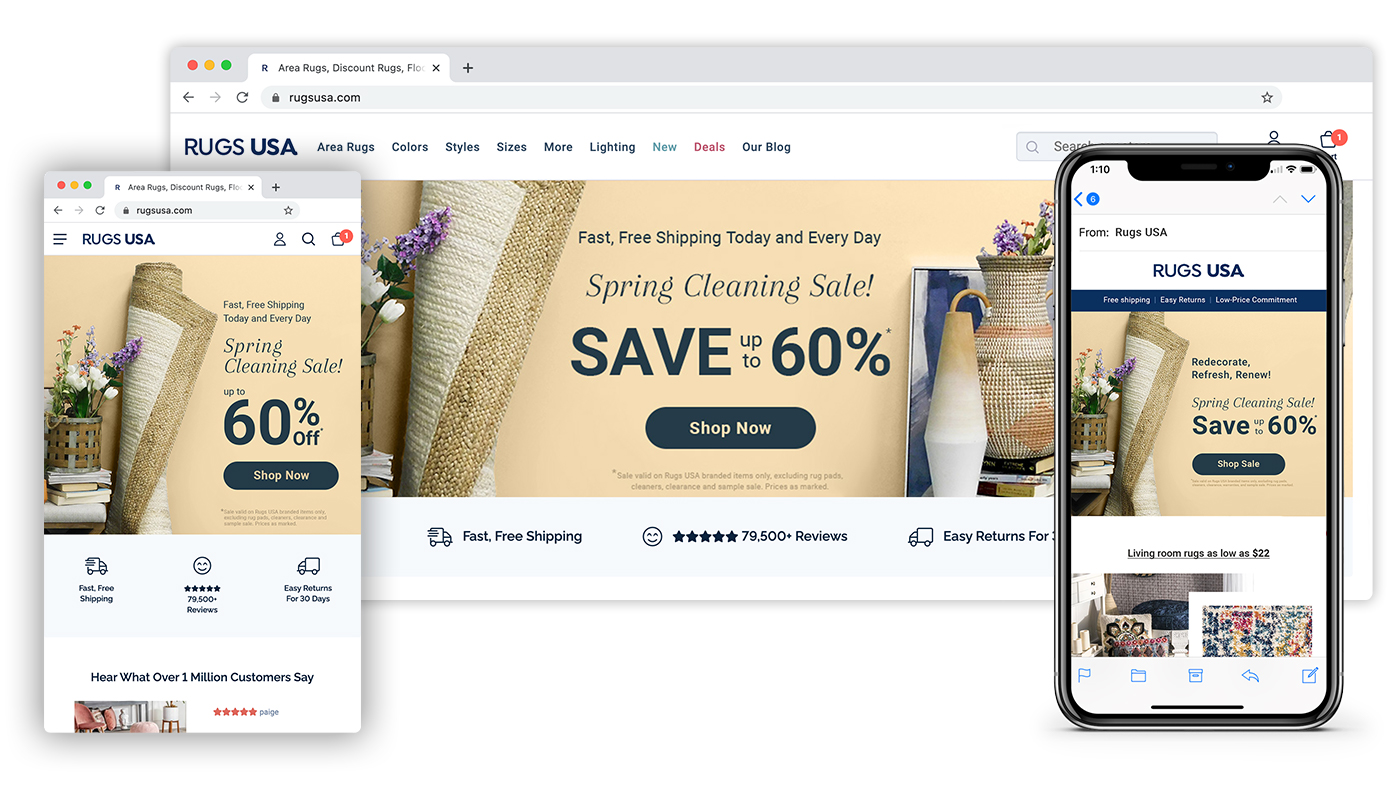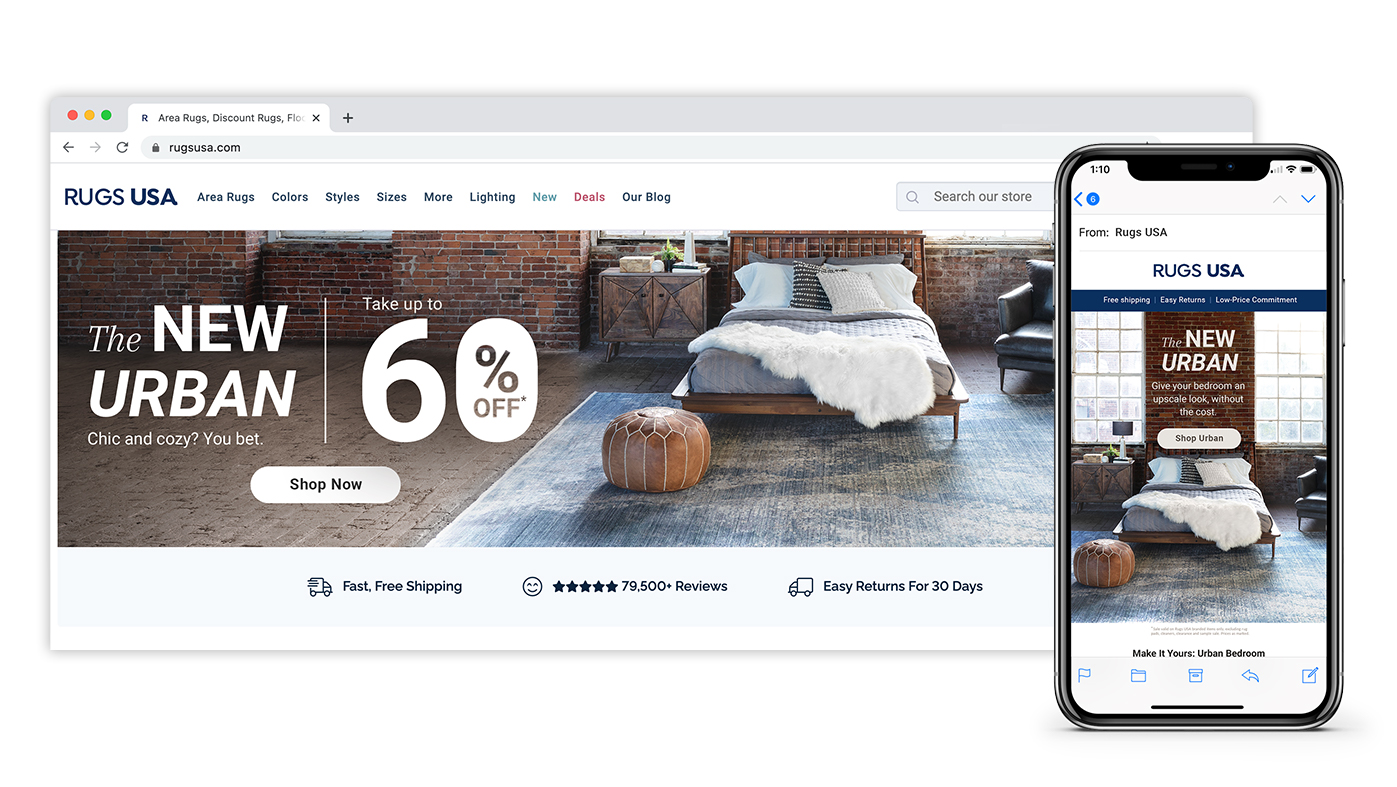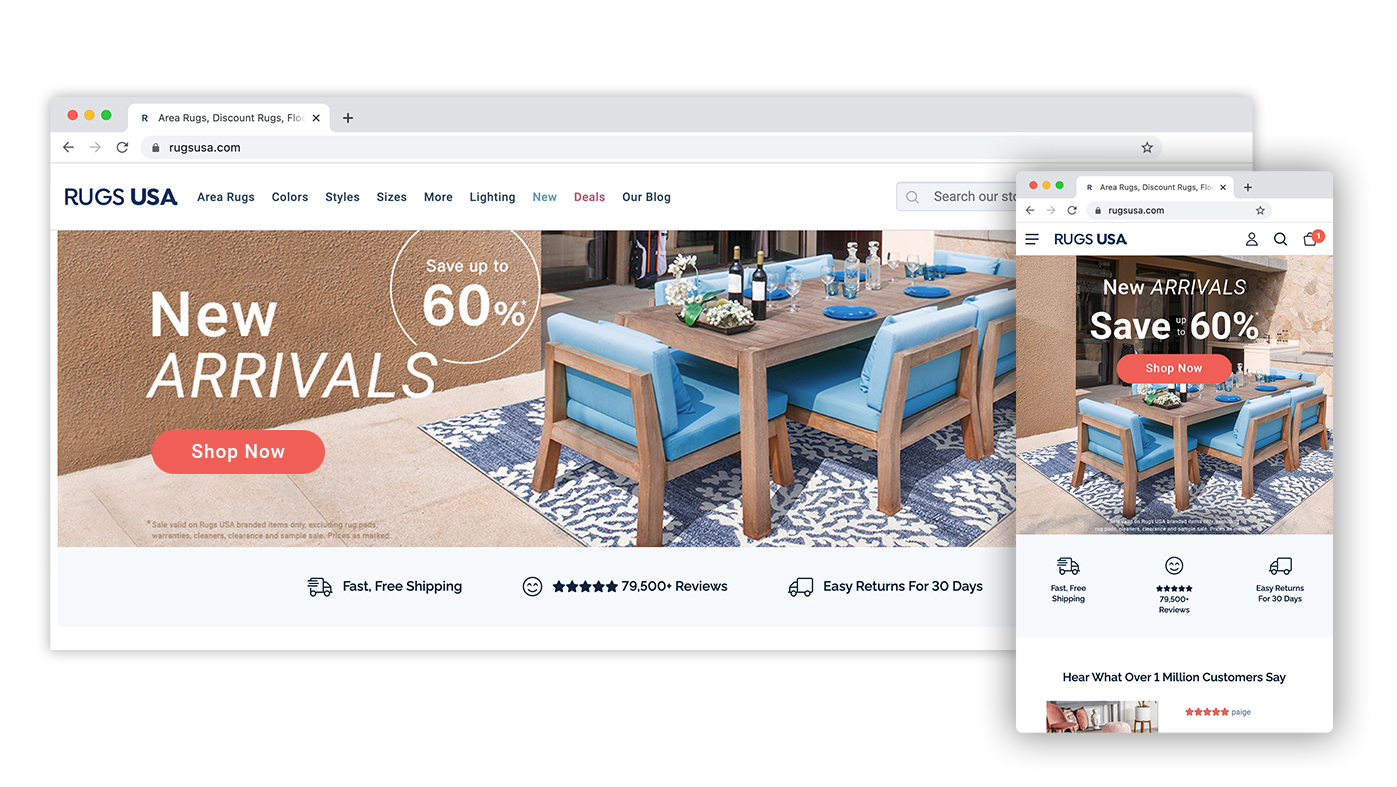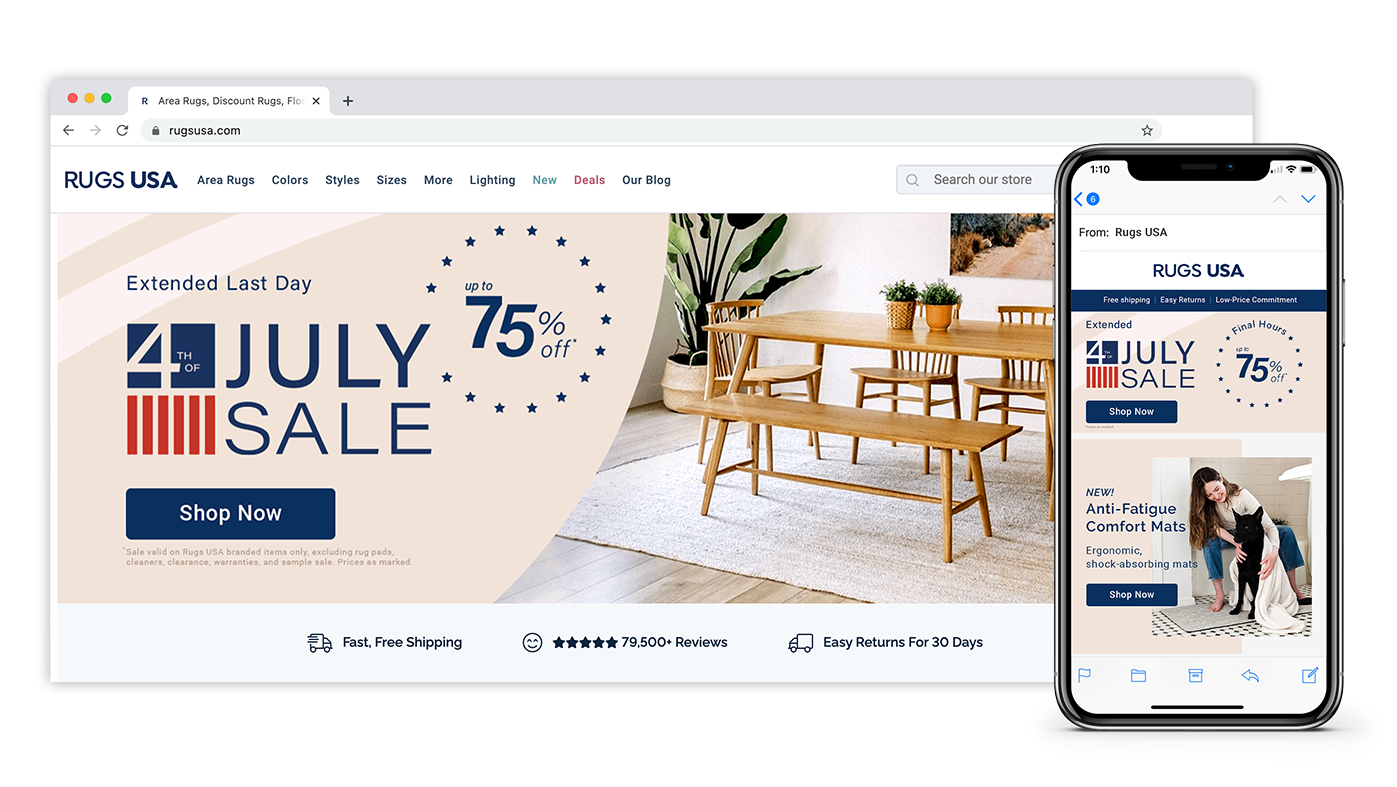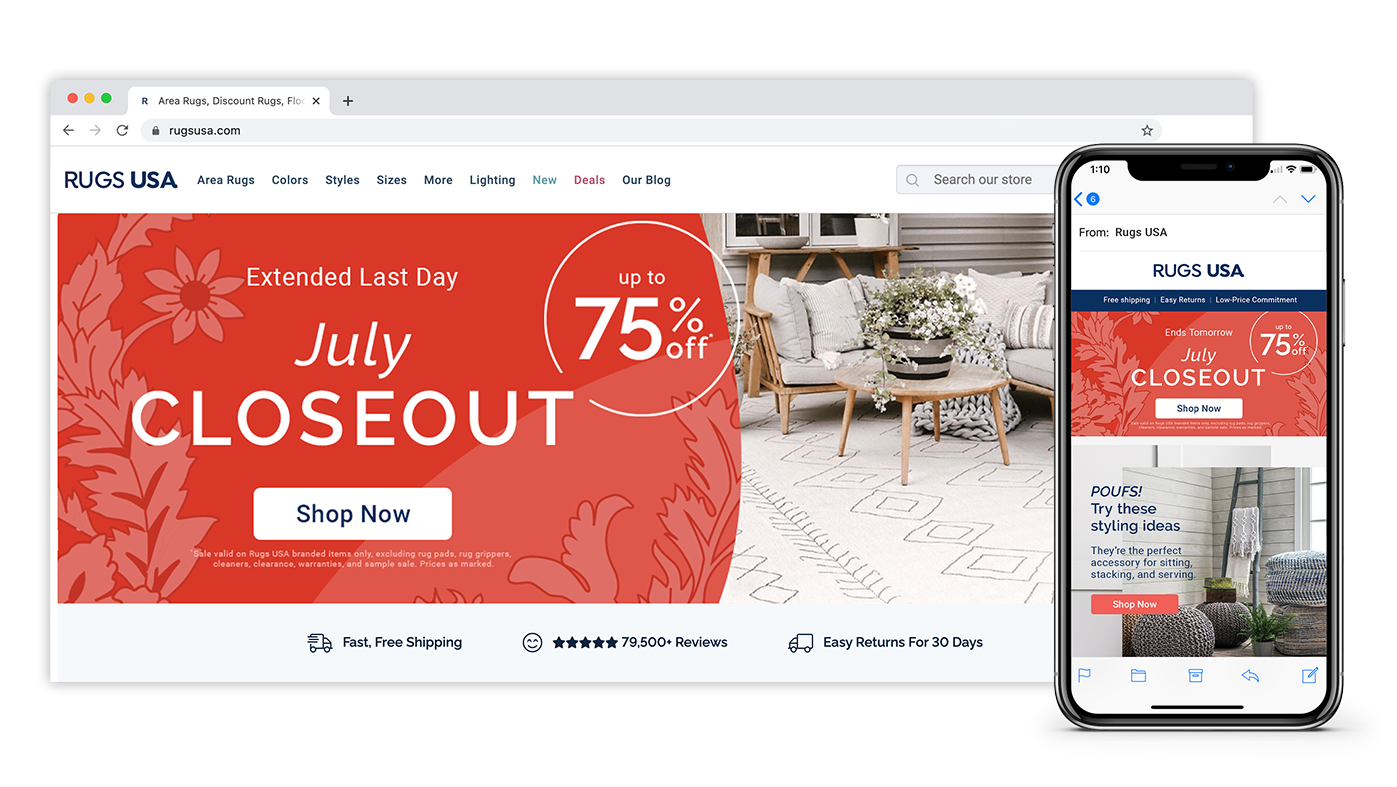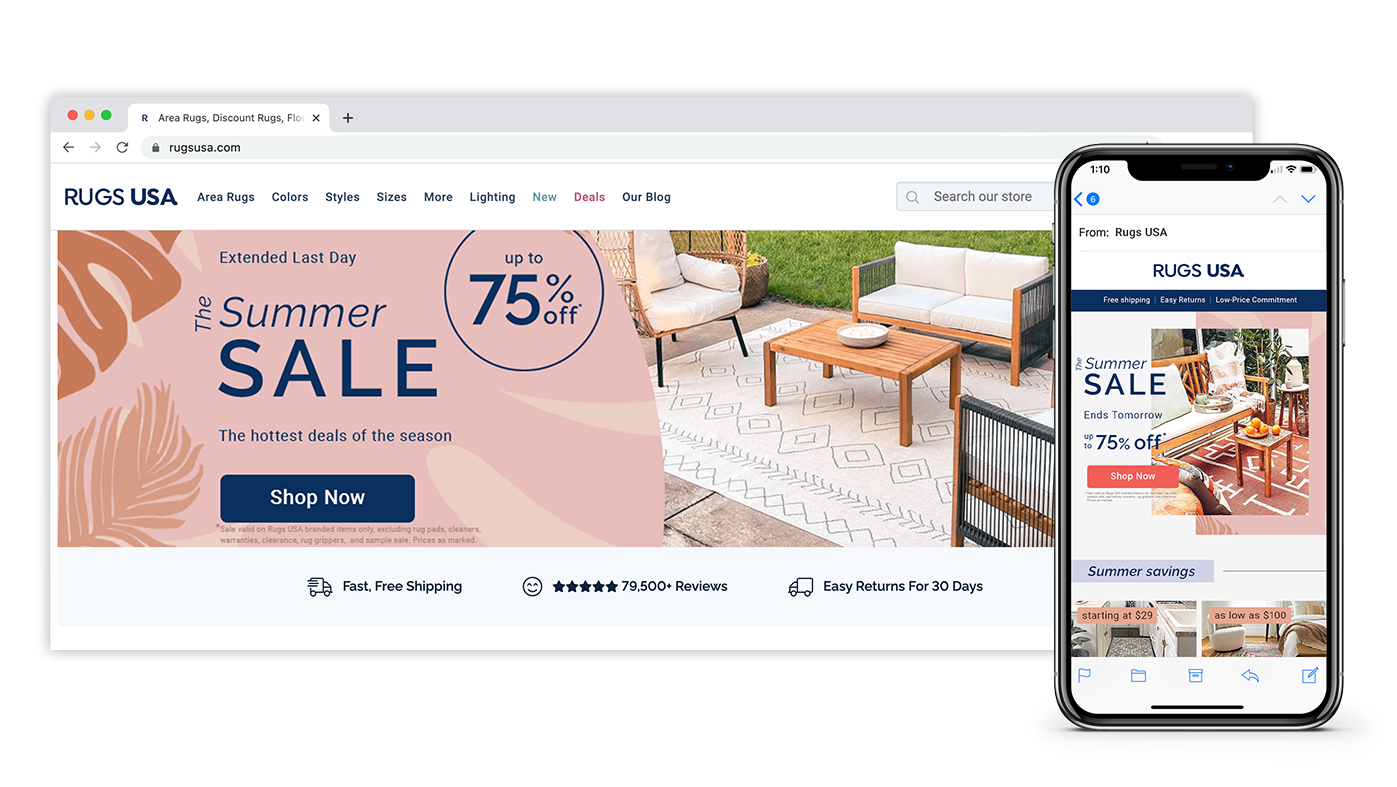 Shop by size — Spot illustrations
These spot illustrations were part of a larger brand refresh — this was designed to help customers visualize rug sizes and make shopping for rugs by size easier. By using an isometric grid, and an established color scheme, other designers are able to create new illustrations that adhere to the style.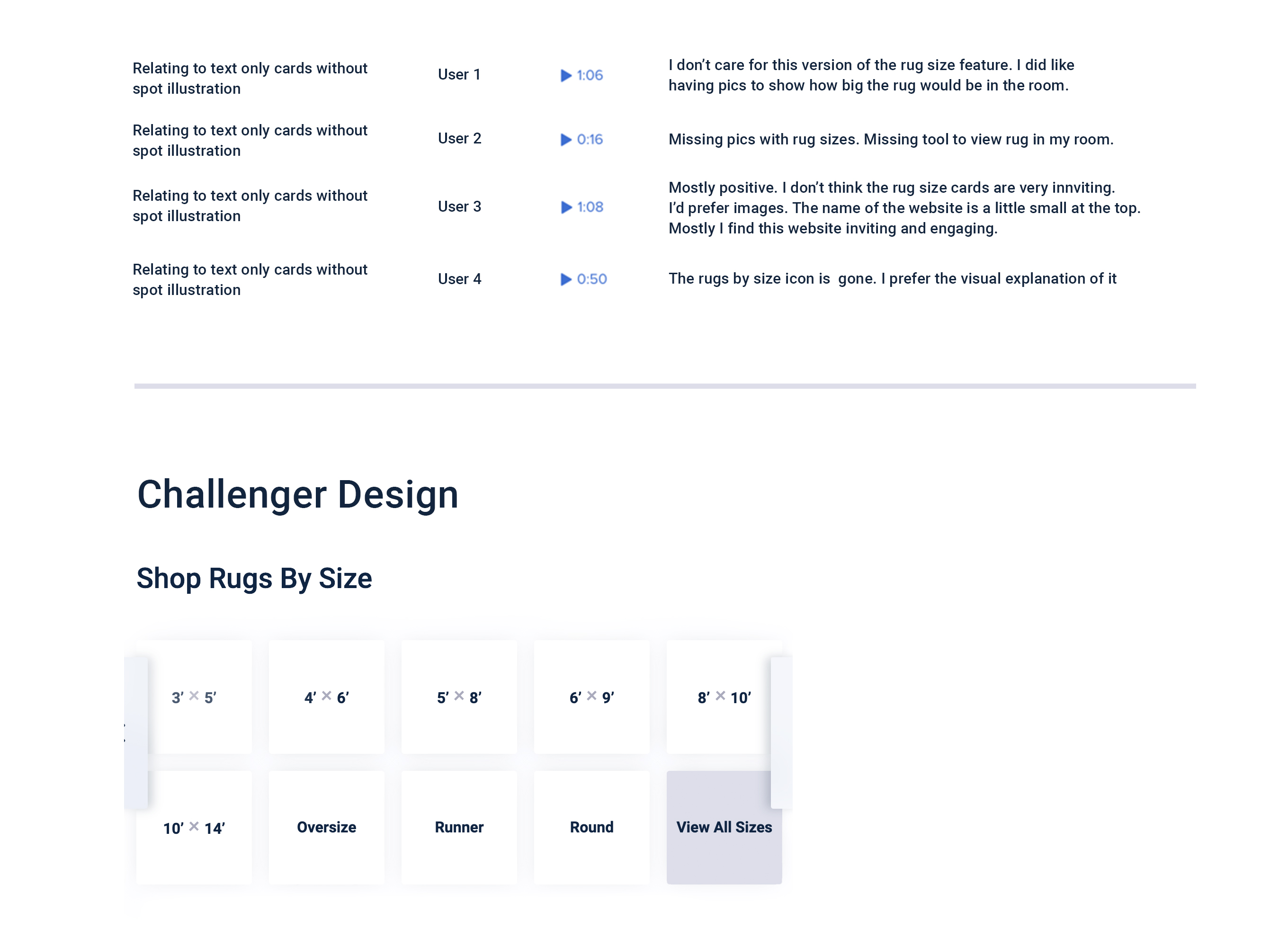 PDP Experience — "The Loop"
Addition of influencer content/social proof. I was Responsible for Art Direction/Creative Direction and execution. Design goals included:
Designing as a template to allow for reuse with other UGC imagery and various quotes.
Keeping in mind legibility of quote on mobile
Designing layouts that would showcase the rug as well as accomodate for UGC images of different dimensions/sizes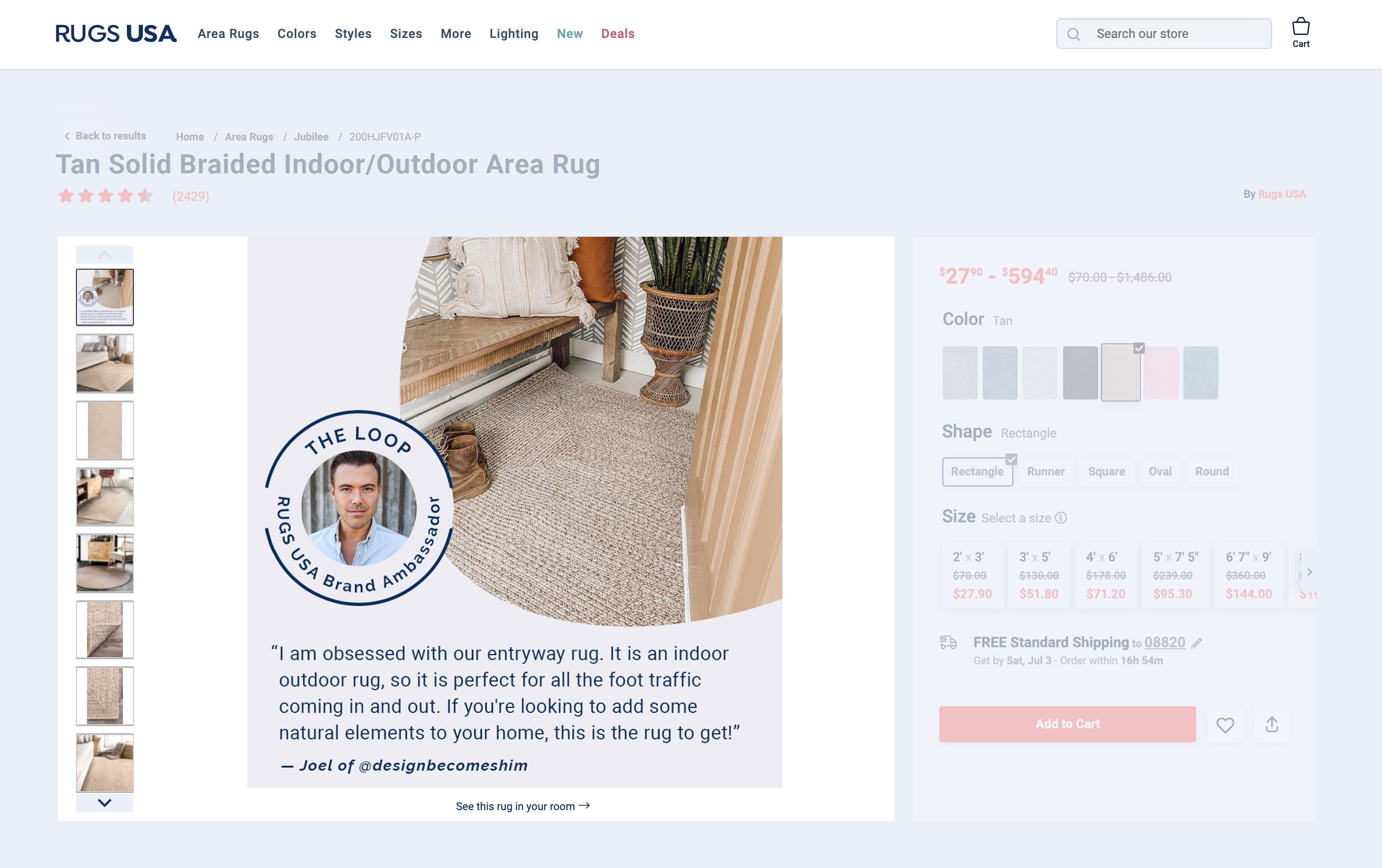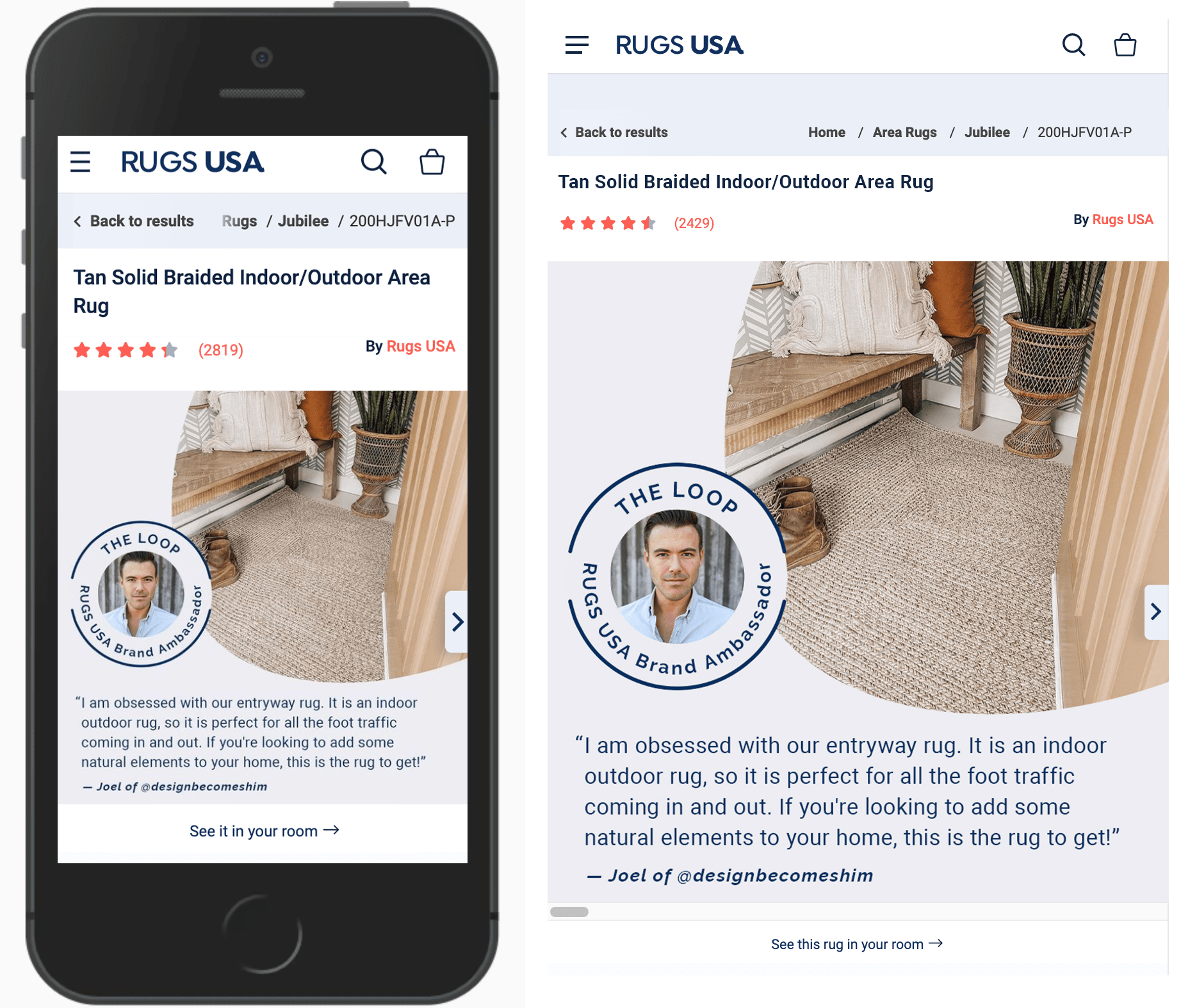 Washables PLP Banner
Design/Illustration/Animation for an A/B test to direct users to new Washable Rugs assortment. There were 3 versions of this banner created — one static photo with text (the control), one looped video gif, and this animated gif. The goal of the test was to see if animation or video would increrase click throughs.
The animation style aligns with the Rugs USA brand guidelines.
The Concept was to make the animation style fun, lighthearted and give it character.
I was responsible for the concept, illustration, and animation. This began as a 6 frame sketch that was converted to vector shapes in Illustrator and a simple animation in photoshop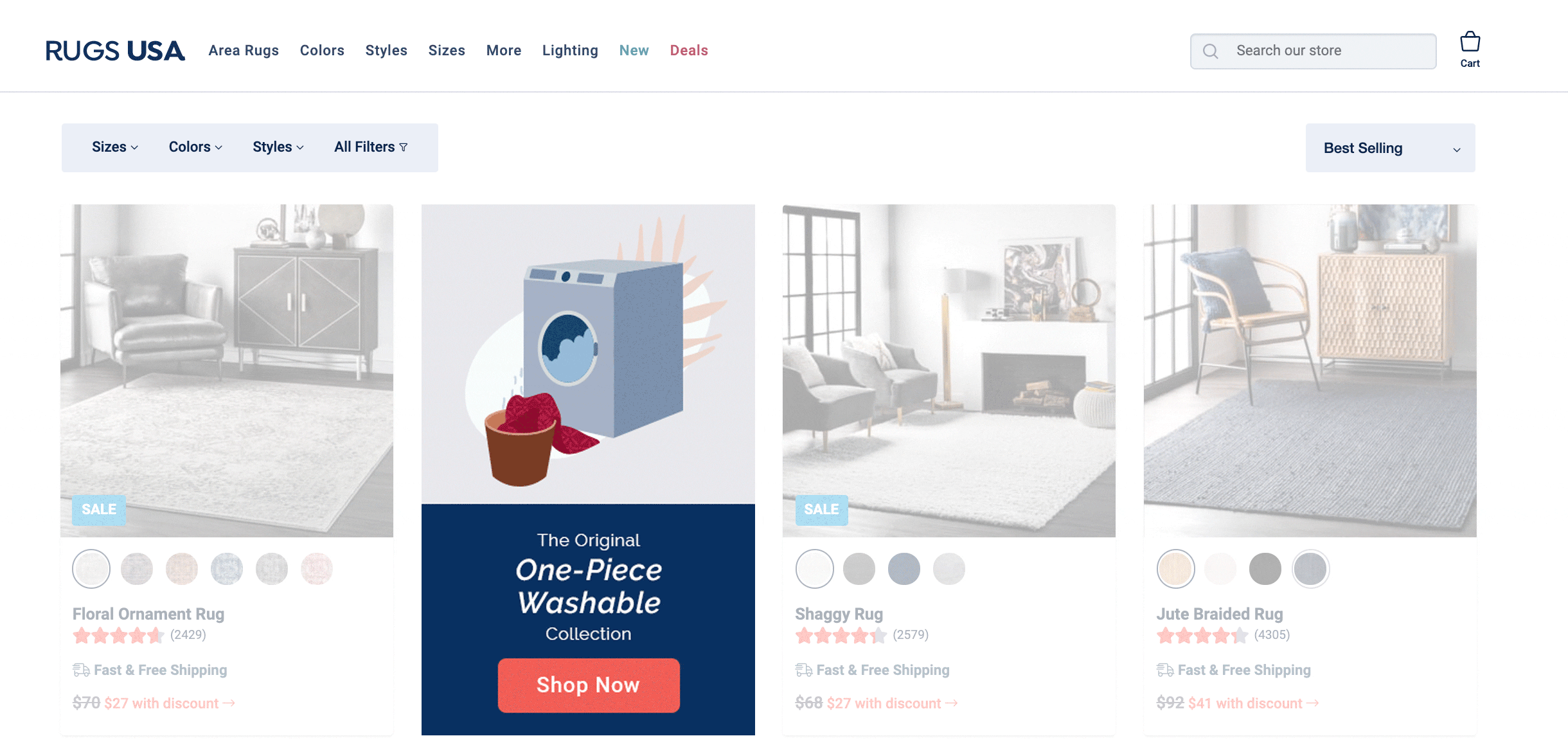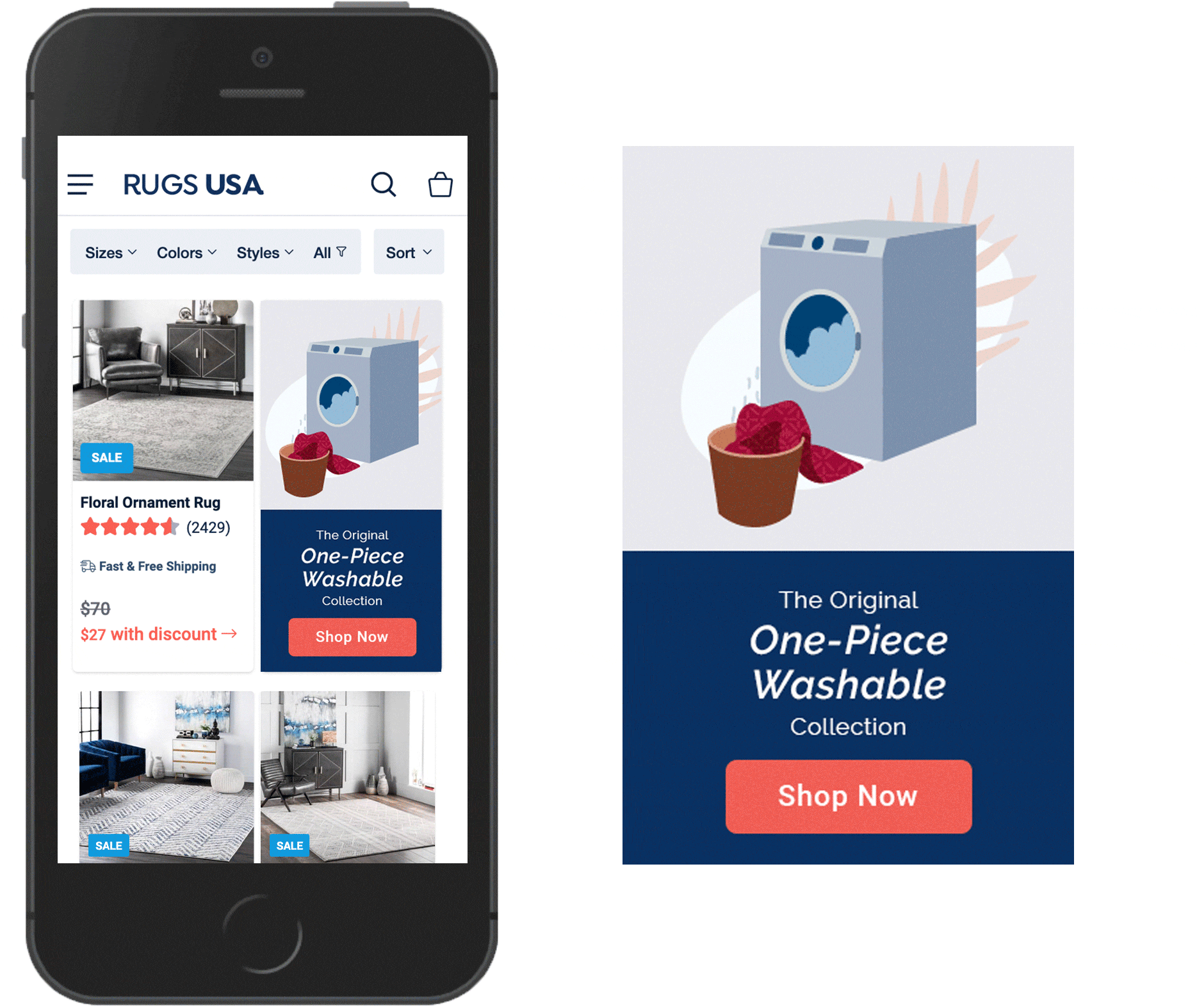 From the preliminary results, the video and animated versions received more clicks to the Washable PLP than the control (the static photo version)