Initial steps:
A request from the business team was made to update the design of Nautica.com to be full width. Realizing there were also other issues that needed to be addressed, including layout of the top nav, footer, and list pages, I decided to broaden the scope of the project, knowing that the marketing team would be on board. The goal was to improve the look of the site and improve usability.
Design:
I created desktop wireframes based on current and past editorial stories. Taking into consideration the minimum/ maximun number of editorial stories that are planned by the business and marketing teams, I designed templates for the department pages that could be adjusted based on the amount of content available for each site refresh. I also designed an update for the top nav mega menu which would make it easier for the user to explore more categories by taking fewer steps. For example, double exposing the accessories categories for men and women, under the men's and women's categories respectively, made it easier for customers to find accessories products.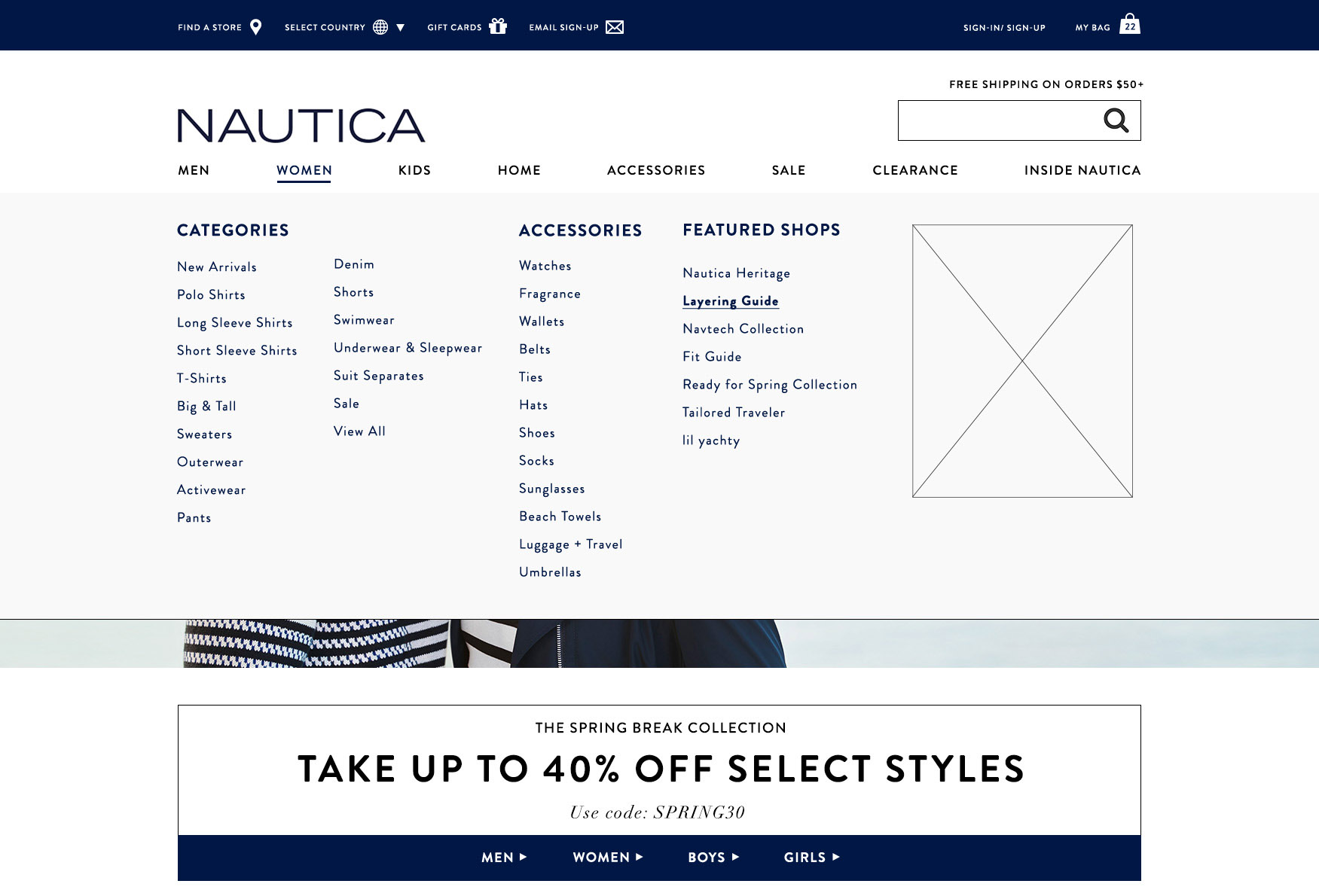 Mobile top navigation and footer:
I updated the search bar to be easily accessible and confined the menu to one screen with dropdown categories instead of a sliding/drawer menu. The old footer had a background image that was outdated and made the links difficult to read. I replaced the background image with a solid color.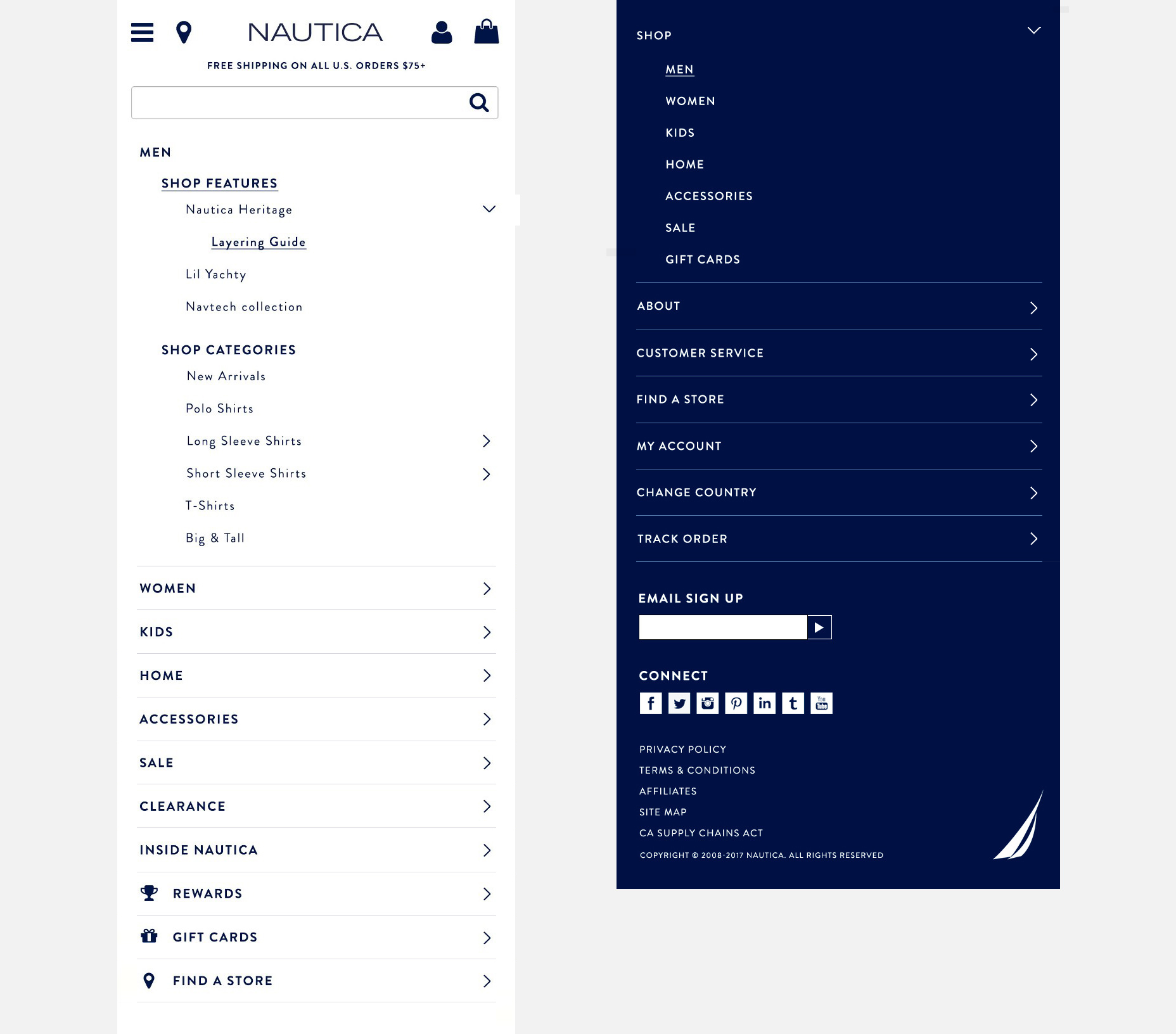 Approval and Feedback:
The Creative Director and marketing team approved of the direction. I then presented the desktop re-design to the ecomm business team and discussed implementation, possible challenges, and timelines.